I wanted to have a swing at making a dungeon-crawler type game for a while, so I came up with a simple concept for Wishmaker whereby the player controls the Wishmaker character inside a mine.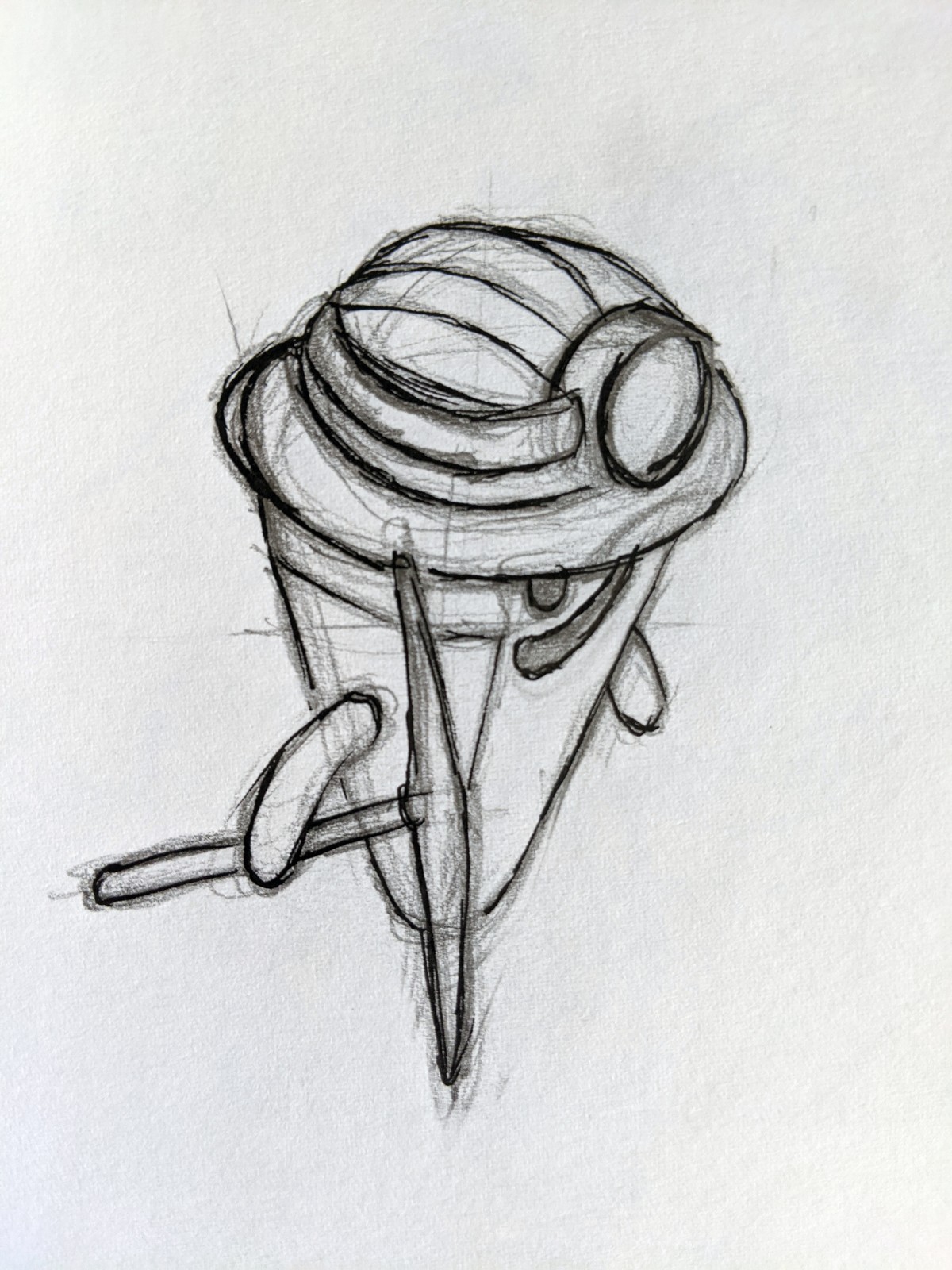 The object of the game is to collect 3 gems in the fastest time possible. To do this the player moves the character around the mine dark mine in search of rocky outcrops that contain the blue gem. The mining pick shaped icon turns purple when the player is close enough to the node to mine.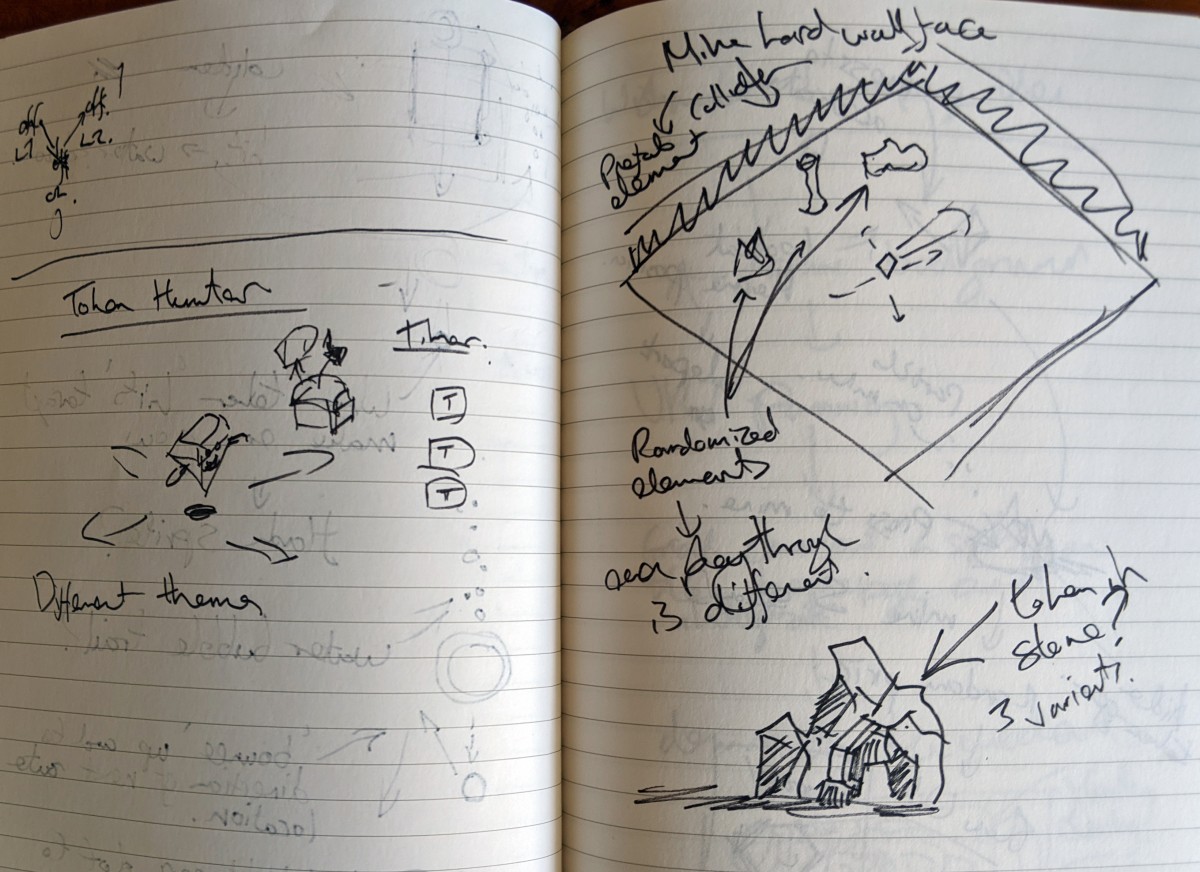 For this game I wanted to explore an isometric viewpoint and to play with light and show. The player character wears a hard hat that has a headlamp, casting light on the pillars of rock and stone as they explore the mine. The lamp has a gobo in the shape of the Wishmaker brand logo for added detail.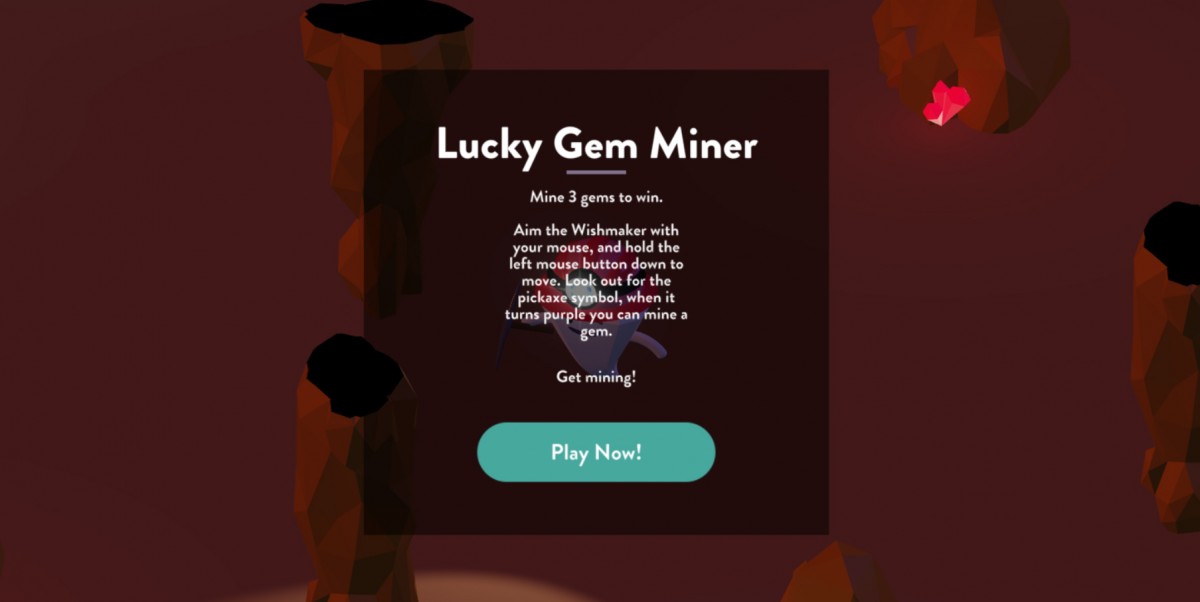 The game experiments with the PlayCanvas physics and collision systems to limit and contain the player character. Around the rocky outcrops and pillars are cylindrical colliders, along with box colliders for the mine floor and walls. Force is applied to the character to create movement, but the end result can be rather jittery, so any future version would need refinement here.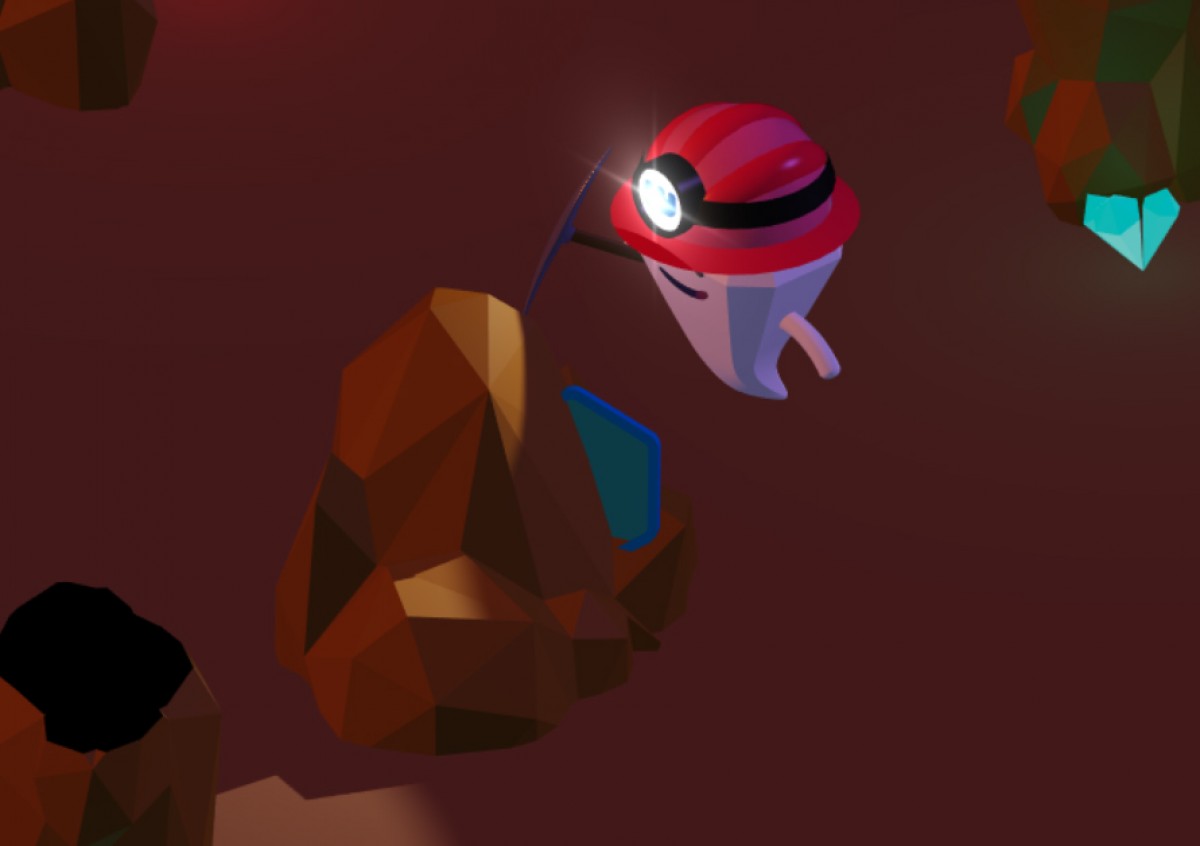 Gems are placed at random within the mine in 8 possible locations. A simple animation plays when the player is mining – swinging the axe. After the 3rd gem is collected the player sees the total time taken in seconds and is invited to play again.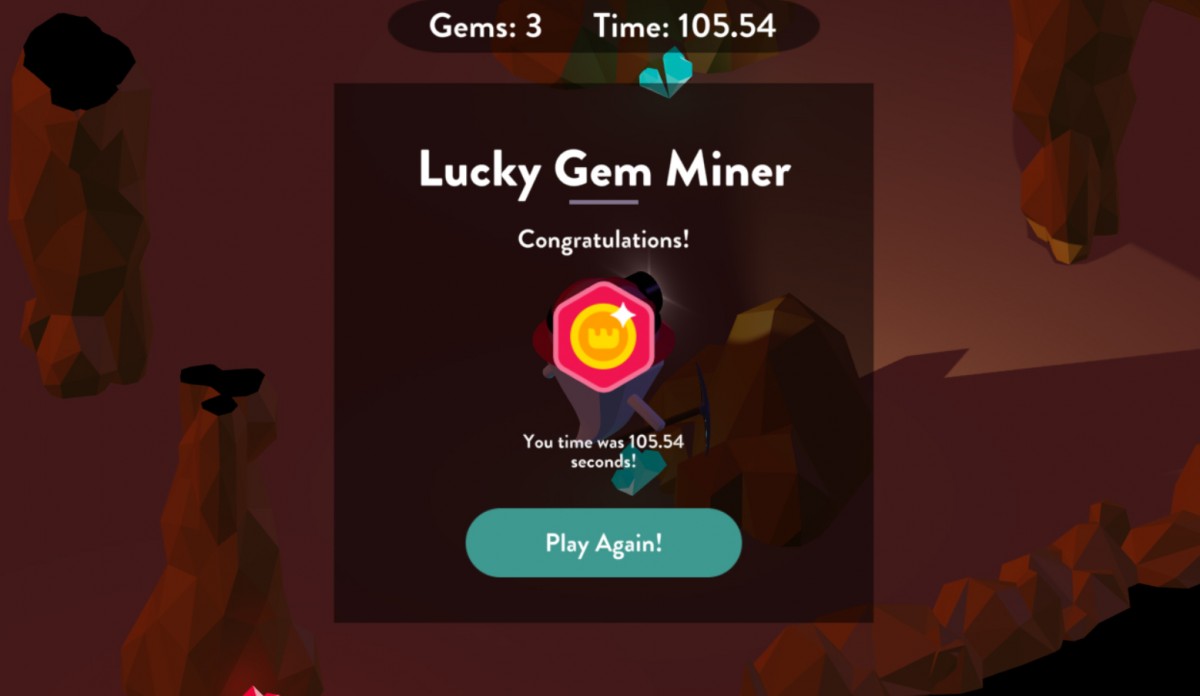 The game formed part of the marketing for the Wishmaker online casino at the 2019 London Affiliate Conference at the Excel Center in London. Attendees could play the game on a laptop setup there with the game mirrored to a screen on the wall of the stand.
In total, the game took just over 1 week to produce, with 3D model constructed in 3D Studio Max, any 2D graphics in Photoshop, and the build in PlayCanvas.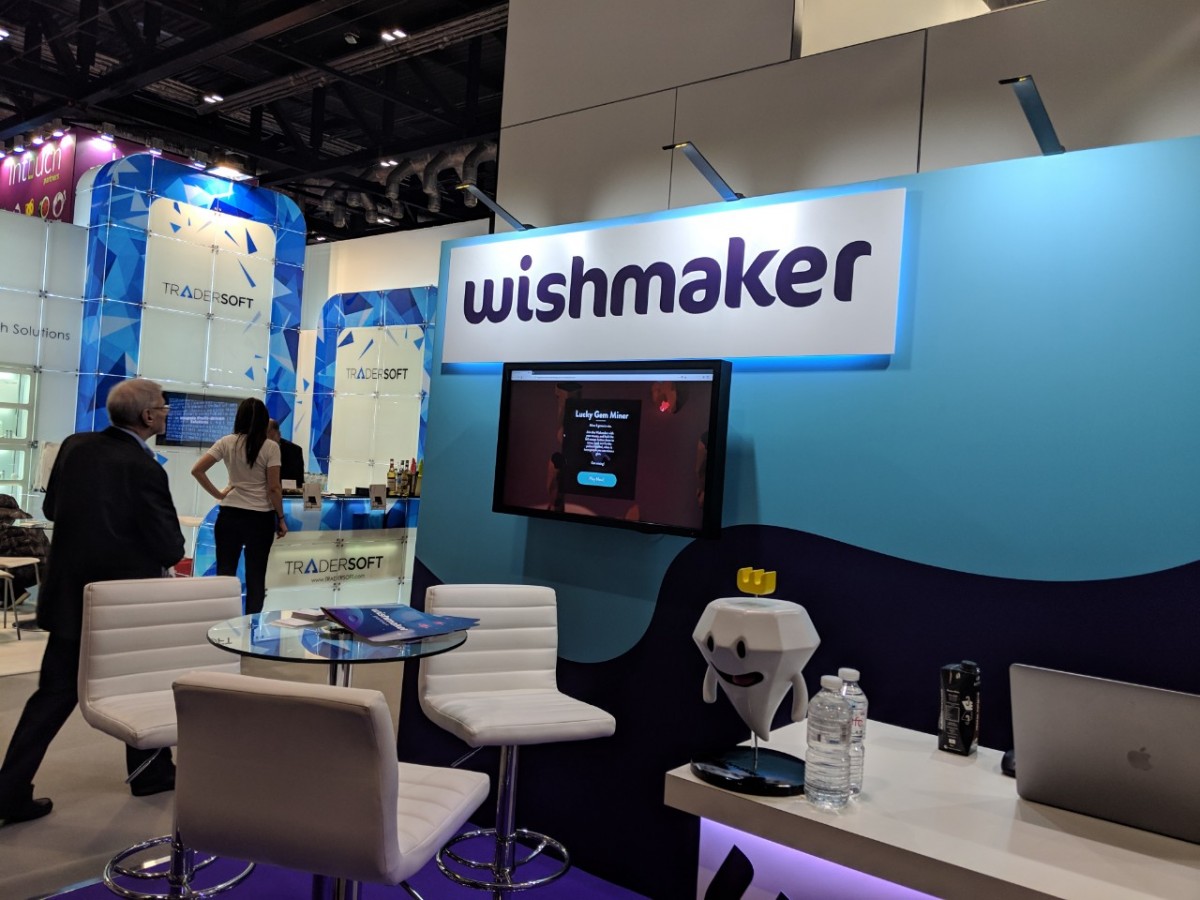 I hope to build on this concept for a future game, potentially with a new setting and ironing out the technical issues on the way.
Attribution
3D Engine

Music

Sound Effects